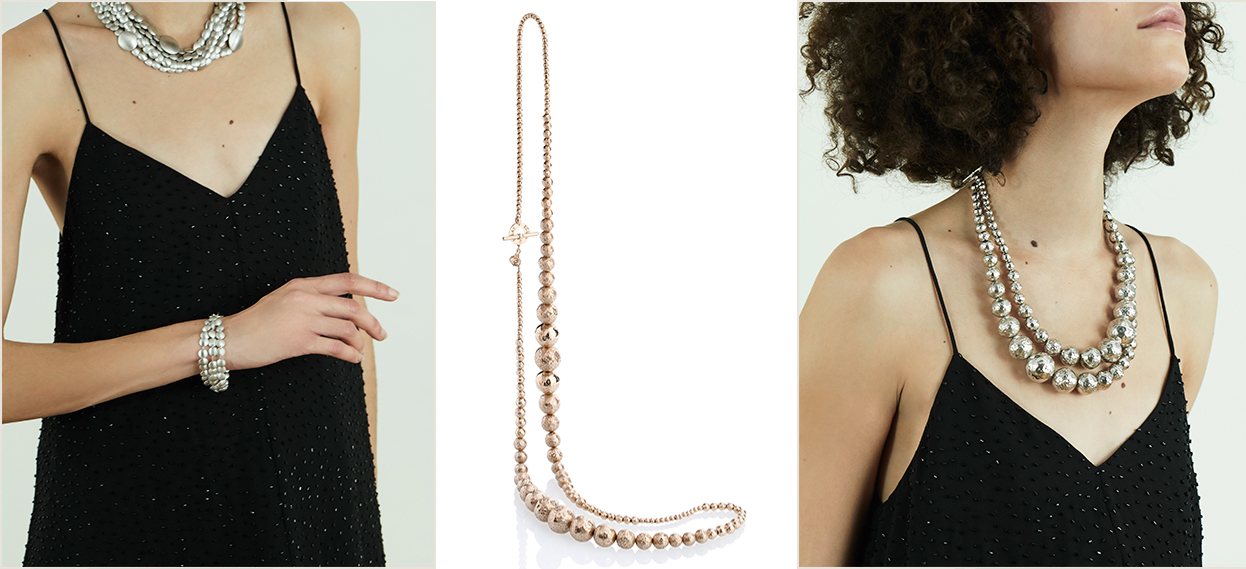 The Éclat world is a "flash" which translated into jewels with a story to tell or moments to symbolize.
Style is classic and trendy, refined and feminine, based on research and design.
The production is a continuous technical research, with the use of exclusive machinery, manual skills and detailed finishes, all Made in Italy.
Collections make use of the company's flagship work: fabrics such as stockings, empty or printed chains, all strictly handmade.
Silver thus becomes the eclectic material, able of reinterpreting and updating the concept of jewelry itself and of intercepting the universe of fashion in a versatile and dynamic way.
Rings, bracelets, earrings and necklaces are proposed in all collections, both in classic colors, from white to ice gold, for a vintage inspiration, up to pink shades for the most romantic and refined woman. For those who love a rock and metropolitan outfit, we propose black or burnished rhodium versions.
The Eclat brand is now part of the UNOAERRE Industries group.