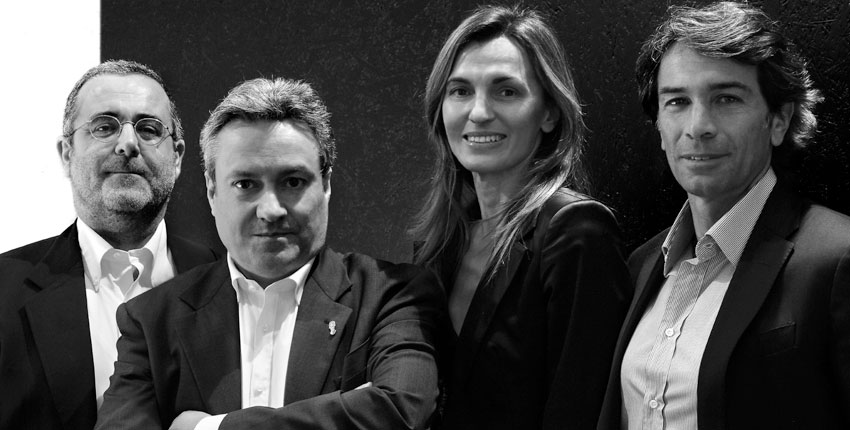 The Éclat Group was established in 2001 from the encounter between Rosanna Natale and Fabrizio Paggini, respectively international award winning designer and mechanical designer, who decided to embark on a joint entrepreneurial adventure by combining their skills.
The name Éclat, which means "burst of light" in French, is a perfect description of the encounter between different worlds of belonging and the different experiences of the two founders, whose synergy is one of the main characteristics of the brand.
Dedicated to the processing of silver jewellery, the Éclat brand saw the light in 2013 and was immediately distinguished by a style that stands out for research and refined and feminine design.
Craft and industrial processing – which are only apparently antithetical – are the two components behind the Éclat collections, which can be read as a continuous reference between avant-garde and tradition, mechanical and manual skills, technical research and artisan care.
Thanks to the work of skilled craftworkers, the collections can draw on excellence in the techniques of manufacture which are the flagship of the company such as, for example, stamping, empty chain, knit and its variations, all naturally "Made in Italy".
Continuous research and experimentation, the combination of industrial tools and craft finishing and extremely accurate quality control are the watchwords of the production process that gives life to the collections designed by Rosanna Natale, collections that point strongly to an emotional component and express silver in different plating baths, combinations and solutions.
Speaking of her creations, Rosanna says: "I like to bring together precious stones and refined metals with skilled techniques and careful design, and I like forms and colours to take shape in jewellery that has a story to tell or moments to symbolise in the female universe". Silver thus becomes the eclectic material that is well suited to encounter a female imagination as varied as it is contemporary, able to reinterpret and update the very concept of jewellery and intercept the world of fashion in a versatile and dynamic way.
NEWSLETTER
Enter the Eclat world and get upadates about our new collections.
WOULD YOU LIKE TO BECOME OUR REATILER?